Main content starts here, tab to start navigating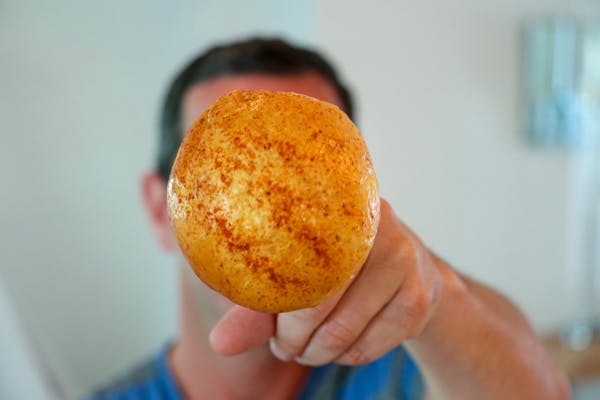 Steven Haigh
Co - Owner
The friendliest face in Wynwood, Haigh couldn't be more egg-cited to be leading the helm at Laid Fresh as co-founder and general manager. With more than 20 years of hospitality experience, Haigh brings a wealth of knowledge as KYU's Chief Delegator to the Laid Fresh team as Head Eggspert.
A native of Britain, Haigh realized his love for food at a young age and went on to curate his skills with advanced certifications in Wine & Spirits, including a specialization in operational management. His certification in wine has come in handy for taste testing over 60 canned wines as the team narrowed down Laid Fresh's beverage selection – his favorite part of the job!
With over two decades of travel and work experience under his belt, including time spent in North and South America, Australia, Indonesia, Thailand and Laos, Haigh has become a global hospitality expert through his work in establishments ranging from family-owned restaurants to cruise ships to 5-star hotels for world-renowned brands such as Celebrity Cruises and Zuma Restaurants. Since entering the workforce, Haigh has worked in every area of hospitality and restaurant development.
After a number of successful, high-revenue restaurant openings and years spent as a restaurant general manager, Haigh began developing his own path. Still consumed by his passion for restaurants, he opened his first concept, KYU, with Chef Michael Lewis in 2016. Looking forward to 2019, the opening of Laid Fresh is Haigh and Lewis' first endeavor into the fast-casual sphere and Haigh can't wait to get crackin'. At Laid Fresh, Haigh continues to lead the team to success focusing on the same caliber of service, style and savorings offered at KYU.
Haigh is a proud supporter of the local communities and spends much of his time liaising with neighborhood vendors and volunteering with essential civic organizations such as Lotus House Women's Shelter. He holds his staff in high regard, treating every one of them like family and working alongside them from rolling silverware before service to leading them to greatness with operations expertise.