Main content starts here, tab to start navigating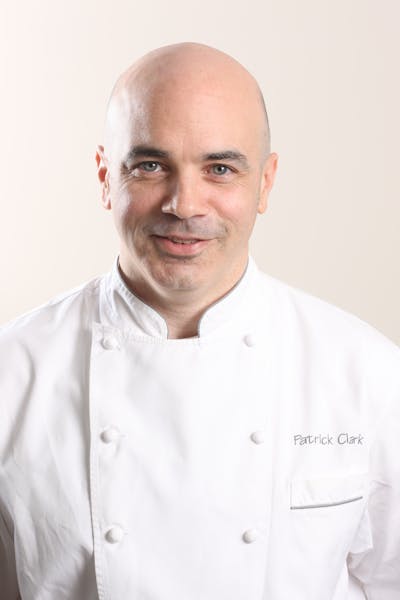 Patrick Clark
Egg Chef
With more than 25 years of culinary experience, Clark brings his eggs-pertise in organizations, operations and baking to Laid Fresh. Spending much of his culinary career immersed in professional pastry technique, Clark is the mastermind behind the fresh baked buns that the egg-centric restaurant offers.
In New York, Clark had the privilege of showcasing his craft in many of the most prestigious establishments in the city. The opus of his tenure was in 2004 when Clark joined Union Square Hospitality Group as Sous Chef in the pastry kitchen for the opening of The Modern; the fine dining restaurant within the Museum of Modern Art. Following a successful stint in New York City punctuated with accolades from The New York Times, Michelin Guide and Diamond recognition, Clark went on to travel internationally, participating in classes taught by great masters of the trade honing and further perfecting his abilities. In 2012, Clark accepted the opportunity to work with MOF Glacee Emmanuel Ryon to open Cafe Pouchkine in NYC– working alongside a chef of such technical precision and style left an immeasurable impression upon Clark, ingraining itself into the very DNA of his culinary career.
Clark made the move to Miami in 2015, seeking a change of scenery, sunshine and a new challenge. He went on to open Fiola Miami, where he was named head pastry chef, overseeing menu development and leading pastry program at the critically-acclaimed restaurant. At Laid Fresh, Clark leads day-to-day operations of the kitchen and influences the menu with his extensive bakery experience, including the baked-daily potato brioche buns and light-as-air beignets.